AUSTIN HEALEY PARTS & SERVICE
Partners in providing you with the best
Where we Restore your Dreams
What began as a restoration project and hobby in 1985 has now evolved into a third generation family business, now owned by Tom & Amanda, the second generation Yules.  Bob and Levina are very active in the day to day operations here 'at the farm' and the kids pitch in where they can. 
Bob's decision to start stocking a few Healey parts for other enthusiasts so long ago has become the basis for what now stands as a flourishing mail order parts business and busy repair shop.  
Tom keeps the shop running smoothly with all the Healeys that come through for service or restoration.  Levina is hands on with the interior work when needed and Amanda keeps the business flowing with taking care of parts orders, inventory and answering calls.  Bob helps out in the shop with engine rebuilds and can offer any advice you might be after.  If you're looking for parts, any one of us would be happy to help you!  We are truly a Canadian family business!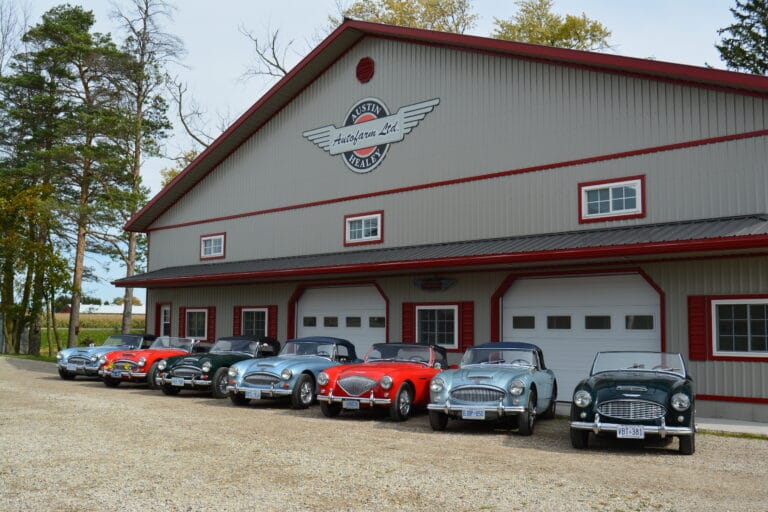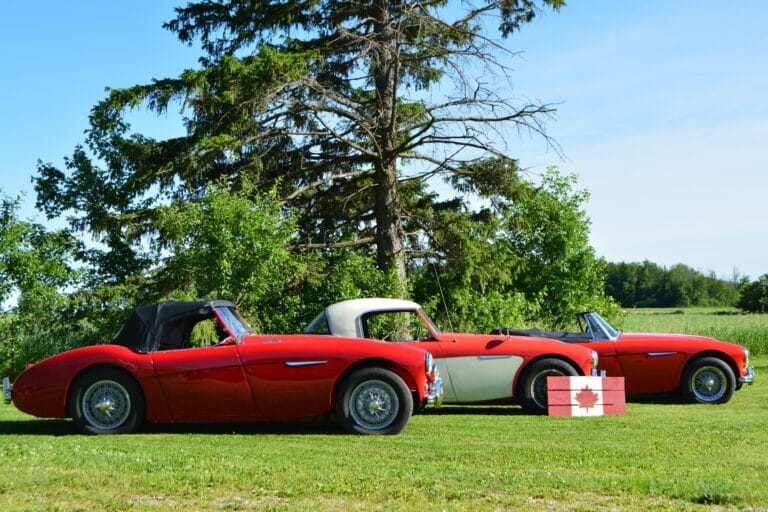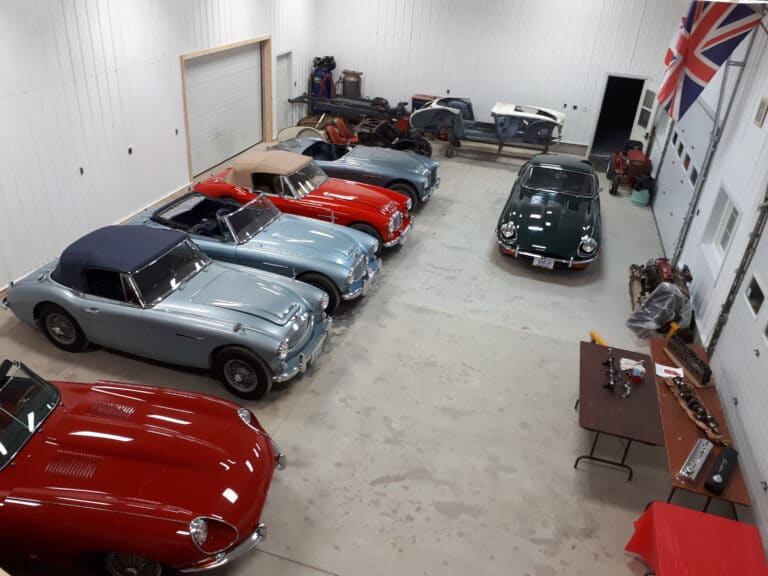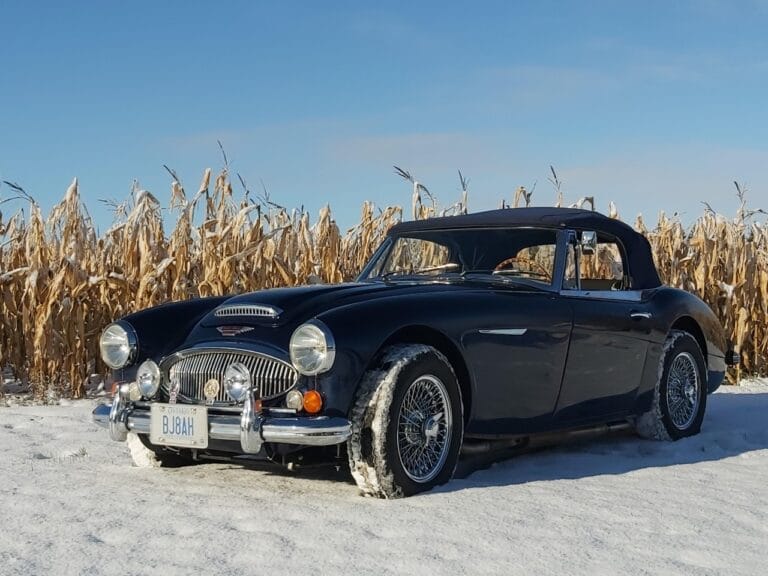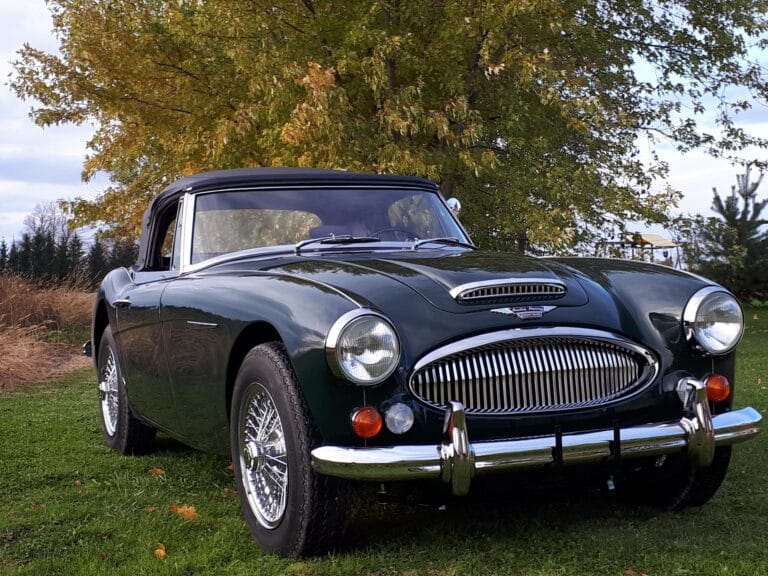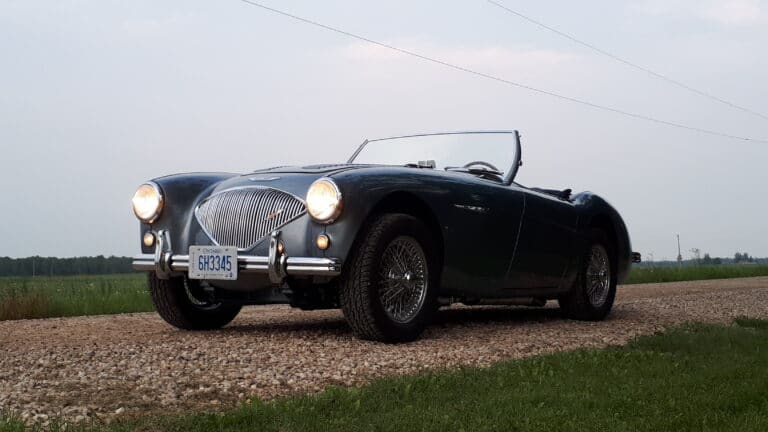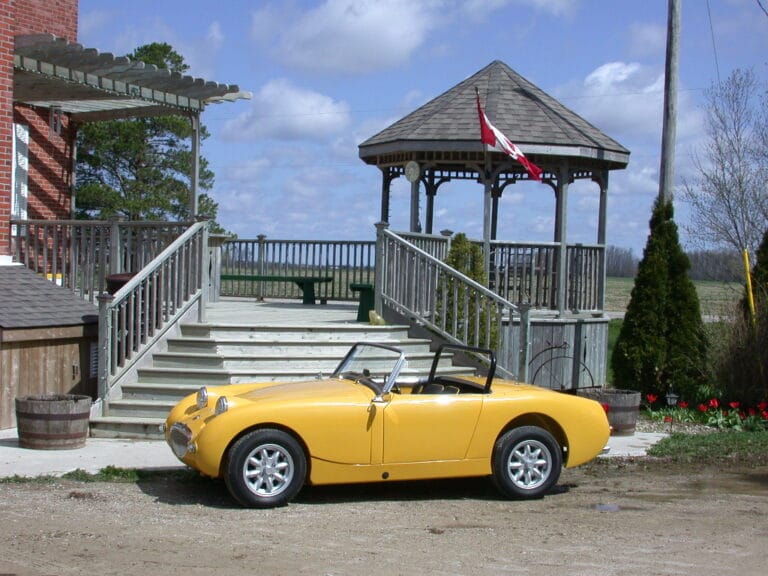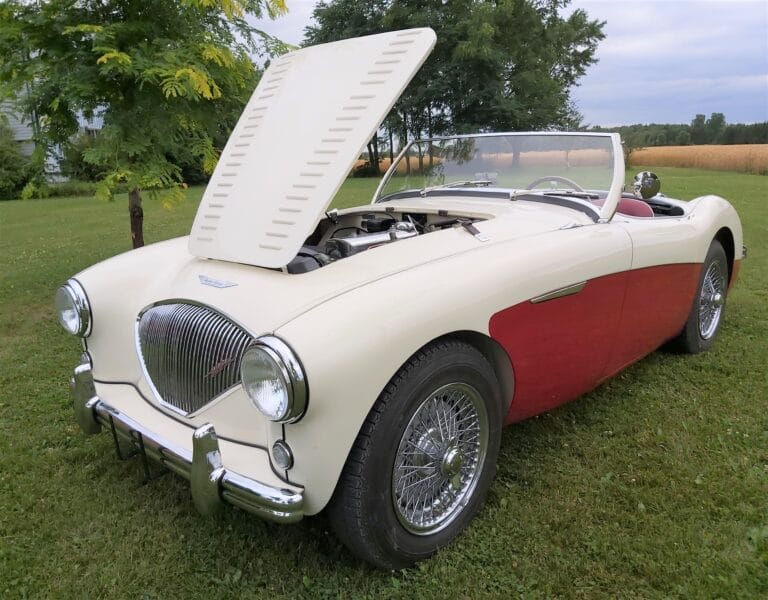 Our shelves are well stocked with any part you may need for your Healey.  We import weekly from our trusted suppliers in the UK and from other sources around the world as needed. Orders for in-stock items are shipped the same day to our customers so you can get the parts you need as quickly as possible!
Combined with efficient, friendly service, advice and quality parts, Autofarm Ltd is your Austin Healey destination for parts and service.
If you're looking for a meticulous and detailed restoration, look no further.  Please visit our recent restoration projects in these photo galleries. Complete with before, during and after photos, you can see the steps involved and the quality of workmanship we provide to our customers.
Restorations usually take from 18 – 24 months depending on the complexity of the project and what your particular needs are.  We are currently involved in several restorations, so there may be a waiting period longer than the estimated time indicated.  Please contact us with your specific needs.
Here at Autofarm we specialize in supplying parts for Austin Healeys as well as doing complete restorations and every day maintenance requirements.   From the basic maintenance needs like oil changes and tire installation to major work like engine, gearbox or overdrive rebuilds, we're happy to help you.  We offer enclosed trailer services to move your Healey, services to help sell your Healey as well as everything from installing a new interior to tidying up your boot.   If it involves a Healey, we're here to help!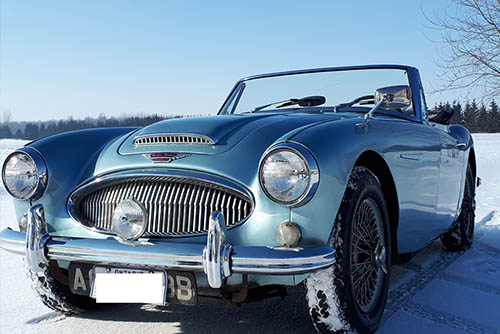 View listings of Austin Healeys (and a few other British cars) currently for sale and cars that we've helped facilitate the sales for.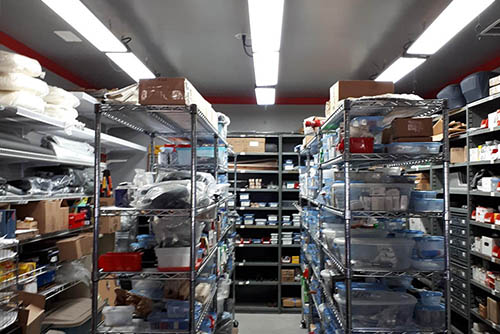 Our web store is full of Austin Healey parts - over 8,000 to be exact. Same day shipping for in-stock items. We'll be happy to help locate any parts you're having trouble finding.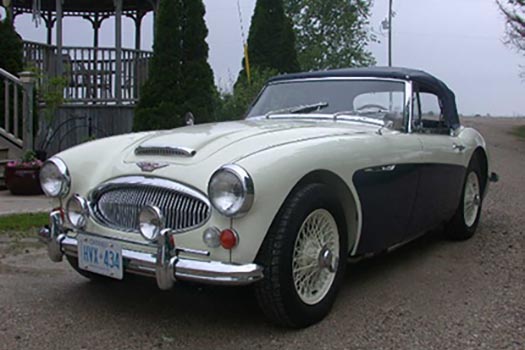 Wondering what your Austin Healey is worth? Bob is a government-approved appraisal specialist. Check with us for more information.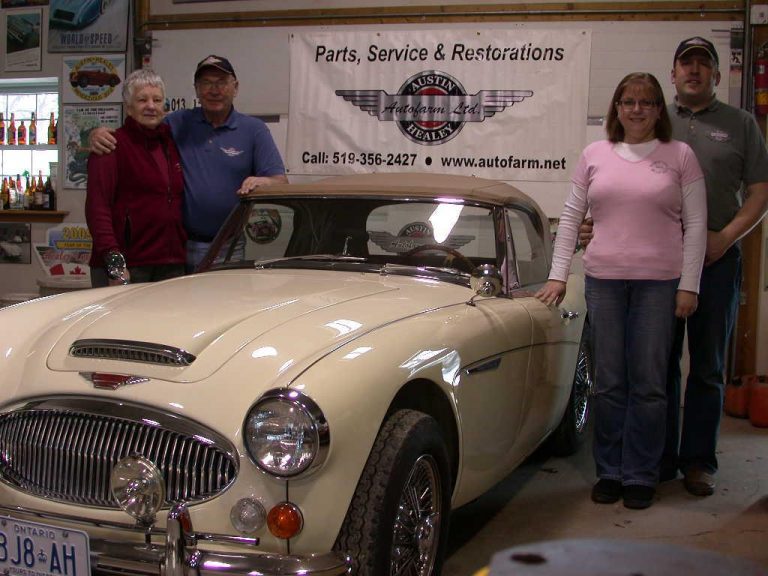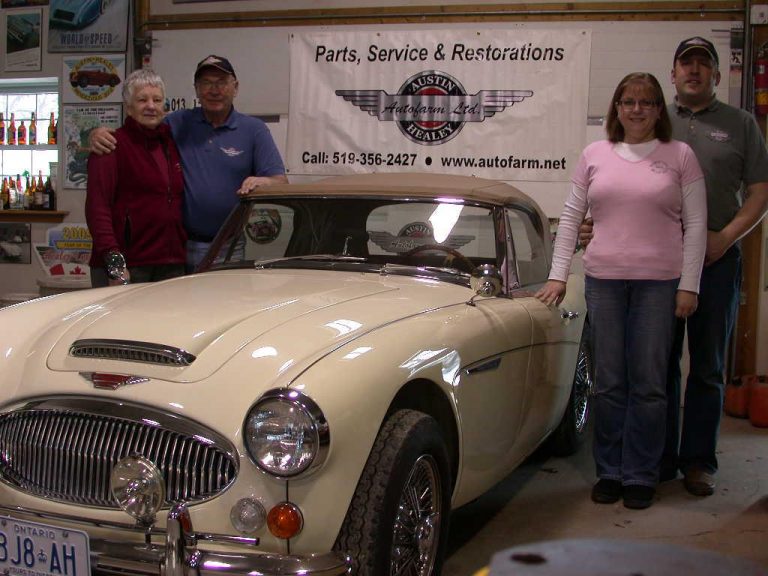 Whether this is your first restoration project or you're a seasoned Healey veteran, we'd love to chat about your car and your needs!
If you're looking for something that's not here, please head on over to the Contact page to find our contact information.